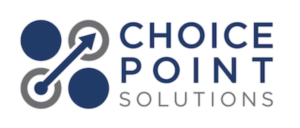 Municipal Code of Conduct Symposium
Via Zoom on Thursday, May 27 from 10am – 2:30pm
The Ontario government has recently launched "consultations with the municipal sector to strengthen accountability for council members."[1] The government says it wants to "ensure that councillors and heads of council maintain a safe and respectful workplace and carry out their duties as elected officials in an ethical and responsible manner." Feedback issuing sought on:
what changes or mechanisms are needed to better hold council members accountable for municipal code of conduct violations
how to more effectively enforce these codes
whether a broader range of penalties for violations of the codes of conduct are needed[2]
The aim of this short symposium is to engage in a public dialogue about how councils create Municipal Codes of Conduct and how those Codes operate and are administered. We will address how Codes of Conduct work (including how they can be enforced) and  seek to identify the limitations of that infrastructure in its current form. This productive dialogue will deepen our engagement with municipal Codes of Conduct and strengthen our individual and collective contributions to the government's consultation.
10-10:15

1. Welcoming and Opening Remarks

Ian Stedman, Assistant Professor of Canadian Public Law & Governance, York University.

Chris MacDonald, Associate Professor, Ryerson University's Ted Rogers School of Management & Director, Ted Rogers Leadership Centre.

The Honourable Lorne Sossin, Justice of the Court of Appeal for Ontario.

The Honourable J. David Wake, Integrity Commissioner of Ontario.

10:15 – 11:45

2. Where are we now? What works and what doesn't?

This panel will discuss how Codes of Conduct operate; the relationship between Codes of Conduct and Council-Staff Relations policies and how, if at all, they allow for financial or other penalties when councillors are found in violation. Panelists will draw attention to current successes and identify some of the ways in which municipal ethics regimes have proven inadequate.

Moderator: Hilary Martin, Choice Point Solutions

Panelists:

Robert Swayze, Integrity Commissioner and Barrister & Solicitor – [Speaking Notes]

Melinda Munro, Integrity Commissioner and Lawyer, Munro Strategic Perspectives

Suzanne Craig, Integrity Commissioner and Lobbyist Registrar for the City of Vaughan

Jonathan Batty, Integrity Commissioner for the City of Toronto

+ Discussion

11:45 – 12:30

LUNCH BREAK

Come back at 12:15 for a demonstration of Choice Point Solutions' innovative ethics training software.

12:30 – 2:15

3. Where Can Improvements Be Made?

This panel will offer recommendations to help pave a way forward for municipal Codes of Conduct and municipal ethics in general.

Moderator: Hershell Ezrin, Distinguished Fellow, Strategy at Ted Rogers School of Management

Panelists:

Guy Giorno, Integrity Commissioner and Partner at Fasken

Janice Atwood-Petkovski and Jeff Abrams, Co-Principals at Principles Integrity

Muneeza Sheikh, Integrity Commissioner for the City of Brampton and Partner, Levitt Sheikh Chaudhri Swann

David Arbuckle, Executive Director at AMCTO

Sherri Walsh, Integrity Commissioner for the City of Winnipeg and Partner at Hill Sokalski Walsh

+ Discussion

2:15-2:30pm

4. Closing Remarks 

Zac Spicer, Institute of Public Administration of Canada

Ian Stedman, York University
[1]https://news.ontario.ca/en/release/60589/ontario-launching-consultation-to-strengthen-municipal-codes-of-conduct
[2] https://www.ontario.ca/page/consultation-strengthening-accountability-municipal-council-members